Magnetic Stainless Steel Men's Bracelet (Unisex Designs)
The magnetic stainless steel men's link bracelet can be used by women as well.
Stainless steel bracelets can help reduce pain and increase healing and circulation. Magnetic bracelets are mostly used for hand or wrist pain, elbow or even shoulder pain. These bracelets stylish and they can be a healthy alternative to medications or surgery.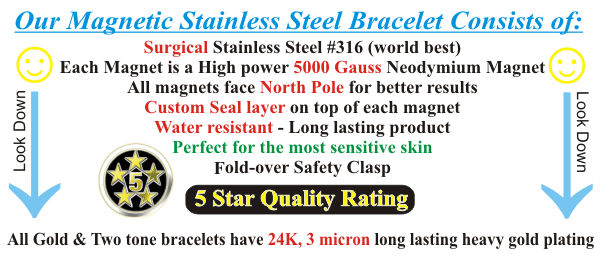 --> For a larger image or to Buy - Click on the one you like <--
For Titanium Bracelets click on the photo below
click here to go to "Bracelets home page" for even more options